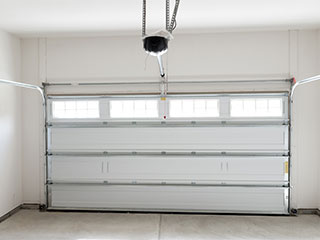 What Are Signs Of Trouble?
Thanks to your garage door's opener housing the motor that gets everything working when you want your door to open or close, it makes it fairly noticeable when it's starting to malfunction. If you've noticed a lot of noise when it moves, or that you're having trouble opening or closing your door, the problem may lie in this important component.
What Causes The Problems?
Usually the issue is simply age! You use your garage door daily, and that constant use takes a toll over the years. This is especially true if no maintenance has been done to help keep the parts at their best. This wear and tear on the parts of the opener will eventually lower its functionality, which is when you will notice the above symptoms. Other troubles can involve the remote and wall pad not seeming to work. This can be attributed to the batteries or even the antennae having damage.
We Can Repair It!
Whatever the cause may be, our professionals can take care of it for you! We have years of experience with a wide variety of brands, so no matter what you have, we've dealt with it before. We also carry parts specific to these brands, so they can be properly repaired in no time. If your opener simply needs some repairs, or must be replaced, neither is a problem and will be done easily.
Installation Is Also Available!
For particularly older opener models, it may not be enough to simply repair or replace parts. The whole thing may need to be switched out for a new one. If this is the case, or you'd like to upgrade to something new and sturdy in general, we cover that as well! Our technicians can take out what's there and install whatever kind you decide on.
What Are You Waiting for?
Don't stay stuck and frustrated dealing with a garage door that isn't working correctly! Instead, call Broken Garage Door Spring Saint Paul now, so we can get to work for you quickly!
We also offer the following:
Garage Door Safety Inspections
Opener Sensor Repair & Replacement
Oil Tempered Torsion Springs
Emergency Garage Door Services