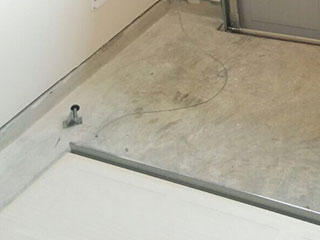 A broken, noisy or malfunctioning garage door can be a source of great annoyance and stress. Instead of letting you get in and out of your garage easily, you may find yourself parking in your driveway or forced to manually open your system. Don't let a problematic garage door leave you or your vehicle out in the cold.
We Offer All Kinds of Professional Repair Services
Whatever type of service you require, our team can handle it. Whether you need one or more of your springs replaced, your opener upgraded or one of its safety sensors realigned, we're the team for the job. Trying to make any repair work on your own can be extremely dangerous, and should only be attempted by professional technicians.
Don't Put up with Noisy or Slow Doors
If your garage door makes loud noises, moves in a jerky way or takes much longer to open and close than it used to, something must be wrong. Broken or dented panels are problems homeowners often overlook until something terrible happens. Not only can these damaged panels let in moisture and wind-blown debris, they can provide an easy access point for potential intruders to take advantage of. They'll be able to gain entry not only into your garage, but into your home as well. We can replace and repair any damaged panel and thus ensure that your system remains functional and secure.
Timely Replacement Can Extend Your System's Lifespan
Sometimes, problems can be avoided completely simply by making sure that the system is routinely inspected and that any minor issue that gets discovered is properly treated in a timely fashion. This can help the system last for as long as it possibly can.
At Broken Garage Door Spring Saint Paul, we offer every type of repair and maintenance services homeowners can come to require. Be sure to contact us whenever you need professional assistance.
When it comes to your door, we don't settle! We also offer:
Garage Door Tune Up Services
Screw Drive Opener Replacement
Garage Door Extension Spring Replacement
Garage Door Off Track Repair