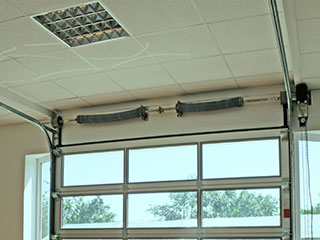 Our technicians are experts in anything that has something to do with springs. Due to the dangers involved in handling these components, you should never attempt to do any replacement or maintenance work by yourself. Leave that to our specialists.
What We Can Do For You
We are able to offer spring maintenance, which consists of proper lubrication and adjustment that will help to ensure that these components, as well as the entire system, will continue to operate in an optimal condition. We can also replace your springs when it becomes necessary. It's normally beneficial to replace both of them even if only one fails, as there's a big chance the one that hasn't broken yet will do so sooner rather than later. This can save you a great deal of time and money, as when a spring does break it can cause damage to other parts of your system.
Get The Right Type
When you get new springs installed, you must make sure that they are of the correct type for your particular system. Some extension type springs will not work as optimally as torsion type ones can. The main difference between the two is the nature of their operation. The extension type stretches and contracts in order to generate the necessary energy required to lift a garage door, while the torsion type uses a twisting motion in order to achieve the same purpose. Torsion type springs are often considered more reliable and safer to use, as they are less likely to whip around when they snap.
Emergency Repair Services
Once you discover a problem with your springs, you are more than welcome to get in touch with us immediately. Some problems demand an urgent response, and that's what our emergency service technicians are here for.
Call Today!
Whether it's spring replacement or some general maintenance that you require, contact our team at Broken Garage Door Spring Saint Paul to get the best possible service you can.
Need more? We also provide:
Roll up Garage Door Maintenance
Belt Drive Opener Installation
Garage Door Torsion Spring Replacement